Treat yourself to the spa at the Auberge du Pere Bise
October 5. 2022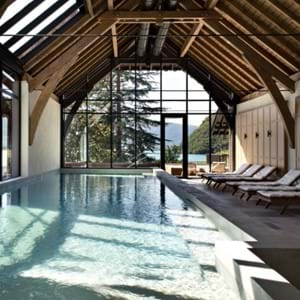 I must admit I have not visited yet, but I am reliably informed that the spa at the Auberge de Pere Bise, just 5 minutes down the road in Talloires village, is A-M-A-Z-I-N-G.
Access to the beautiful pool and relaxation area is free if you book a facial or body treatment.
You can check out their full treatments menu here:https://www.perebise.com/en/spa-lake-annecy/treatments-menu/.
What better way to spoil yourself or one you love. Relaxation and indulgence guaranteed!
Open year round.