Sparkly September Lake!
October 1. 2020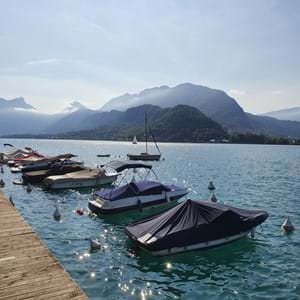 The lake is quiet and calm again and looked absolutely stunning, sparkling in the late September sunshine yesterday. After a hot and sunny summer, Talloires will soon be showing off its spectacular autumn colours. This is a wonderful time to visit as you get the lake and mountains pretty much to yourself.
Le Ban de la Roche is open for short breaks, weekends, family, friend or work groups throughout the winter months so please do get in touch if you would like a quote.