Favourite Summer activities: Tennis!
August 20. 2023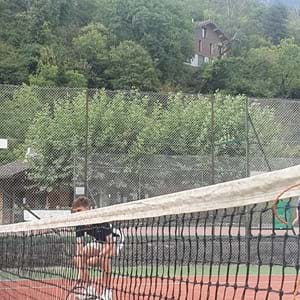 Talloires tennis club is just a few hundred metres from Talloires Lake House and has pretty much the best mountain views you can imagine from a tennis court. 
You can see Talloires Lake House from court number 2...which means you can also see court number 2 from Talloires Lake House!
Fadel and his wife, who run the club and restaurant, are relaxed and friendly, while shady outdoor space and the adjoining mini-golf make it a lovely spot to hang out for non-players too.
Courts can be rented by the hour - just call up or pop by to book a court. With four courts available, there is usually one free when you want it.
Enjoy!
https://www.talloires-lac-annecy.com/fr/bouger/sports-terrestres/tennis/123-tennis